Reclaim Your Eye Comfort
Comfort is crucial to enjoying your sight, whether at home, the office, or school.
Dry eye is a common issue that affects eye comfort and leads to numerous symptoms such as blurry vision, watery eyes, irritation, and more. Patients of all ages and backgrounds come to us seeking relief, and we're happy to create a personalized strategy to help alleviate uncomfortable symptoms.
Dr. Mendez and her team are eager to help! Book an appointment with Chevy Chase Eyecare today.
Book Appointment
What Is Dry Eye?
Dry eye occurs when there's an instability of your tear film. The tear film covers the surface of your eyes, keeping them hydrated, comfortable, and protected from external debris and bacteria.
However, if an issue affects your tear film, you can experience uncomfortable symptoms such as watery eyes, blurry vision, red eyes, irritation, light sensitivity, and difficulty wearing contact lenses. Dry eye can affect virtually anyone, regardless of age and background. However, some people might have a higher risk of developing this condition depending on their age, health history, or environment.
How We Diagnose Dry Eye
We use the OCULUS Keratograph 5m to get a complete view of your tear film and the structures that support it. Using this device, we can perform numerous dry eye tests like tear break-up time, meibography, and a comprehensive tear film evaluation to understand what may be causing your symptoms.
We recommend treatments depending on the root cause of your symptoms. Some of the most common issues that can affect your tear film include:
Medications
Hormone changes
Age
Health conditions like Sjögren's syndrome
These issues affect the quality of your tear film and its 3 main components (mucus, water, and oil). Depending on your symptoms, you may need continuous dry eye treatment, but you could find relief through simple lifestyle changes.Dry eye can also cause symptoms similar to digital eye strain. Please visit our Digital Eye Strain page today to learn more about that condition.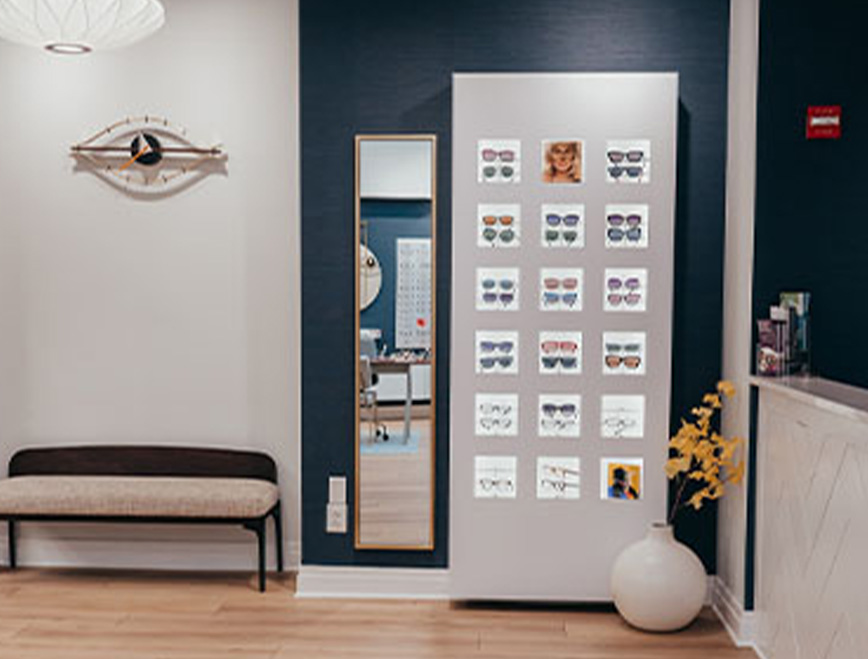 Our Address
8401 Connecticut Ave., Ste 102

Chevy Chase

,

MD

20815
Clinic Hours
Monday

:

9:00 AM

–

5:00 PM

Tuesday

:

9:00 AM

–

5:00 PM

Wednesday

:

9:00 AM

–

5:00 PM

Thursday

:

9:00 AM

–

5:00 PM

Friday

:

9:00 AM

–

5:00 PM

Saturday

:

Closed

Sunday

:

Closed